Views of the publication: 1,672
Magento hosting is one of the web hosting plans that will ensure the compatibility of Magento eCommerce software. Magento hosting plans typically provide important business features that an ecommerce website needs, including an SSL certificate, and are compatible with third-party solutions commonly used by the business, including Google Analytics and email marketing.
Why do you need a Magento web hosting plan for your website?
the Magento hosting is the third most popular e-commerce platform in the market and it provides the main features you need to run the e-commerce site, such as the ability to list the product and also track its availability, integration with payment processing apps to accept payment, guest checks options, account creation option, verification functionality, shopping cart, etc.
The above mention is among the basics you have, but it has a wide range of features beyond those basics. First of all, you need to decide that you will be using Magento hosting for the website before you know which Magento hosting is right for you. Between the basic functionality of the platform and the extensions added to it, the software will provide a lot of power to the framework provided for the ecommerce store.
Common Benefits of Magento Hosting
If you choose the web hosting option which is best for the eCommerce store, you will get Magento compatibility priority right from the start. Here are the common benefits of Magento hosting, easy installation, proper security, no hidden costs, no performance issues, and compatibility assured, along with many other benefits.
With the Magento hosting plan, you can add Magento for the web hosting account, which will be quick and easy. With Magento hosting, you can assemble all the apps with just one click if you are logged into your web hosting account. Instead of spending your time figuring out how to make the web hosting service and the e-commerce software work together, you can focus on building the website.
A good and best Magento hosting plan will have a strong firewall in place to protect the website from hackers and it will also provide many additional security features like SSL certificate and you can also install security software on it. your website.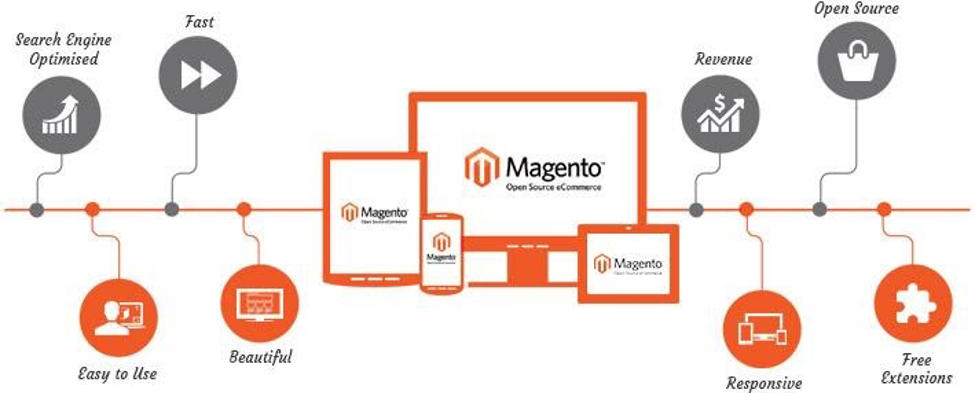 Some other web hosting plans will advertise a certain amount to install it, but they will cost you a lot of unexpected fees. In Magento hosting plans there are no such unexpected fees or hidden charges and it is the only web hosting plan which is very compatible for you and you can also be sure that you will not have to pay additional fees to use this Magento.
In Magento hosting plan, you won't have any performance issues like other web hosting plans because it gives you a high degree of power and bandwidth that you need. Instead of using two or more programs for one performance task, you can use the one Magento web hosting plan for all performance or work seamlessly.